"Sanctions are not our only choice, and they will rarely be our first choice.
"It's about making the best judgement I can in this role, about the right approach at the right time."
Wong argues it is important for Australia to engage in diplomacy with countries it vehemently disagrees with, citing the recent release of economist Sean Turnell from a Myanmar jail.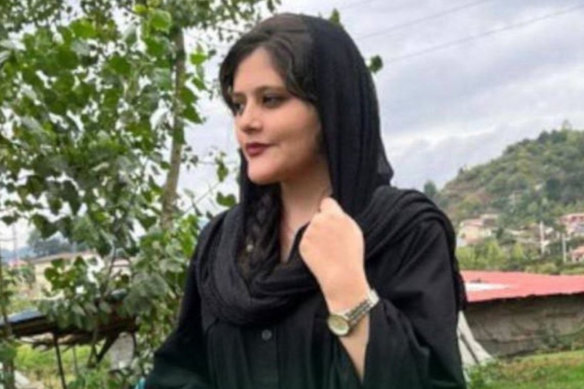 "But where dialogue does not progress, we look for other ways to send a strong message," she writes.
"Autonomous sanctions are one of those ways."
Loading
Mohammad Rostami Cheshmeh Gachi, the head of the Iranian morality police, is among those being sanctioned.
The others include Seyed Sadegh Hosseini, a senior commander of Iran's Islamic Revolutionary Guard Corps and Gholamreza Soleimani, the head of the Basij Resistance Force, a volunteer paramilitary organisation.
Wong said Hosseini was being sanctioned for "his role in the indiscriminate use of violence against protesters" while the Basij Resiatnce Force had been "implicated in unlawful killings, beatings, and sexual assaults" during the recent crackdown.
The seven Russians being sanctioned have been identified by the United Kingdom's Foreign Office as employees of the Russian Federal Security Service who were "directly responsible for planning or carrying out the attack" on Navalny.
Navalny, who has drawn in tens of millions of YouTube viewers through his exposes of alleged corruption by Putin allies, almost died from a nerve agent attack while travelling on a flight from Siberia to Moscow in 2020.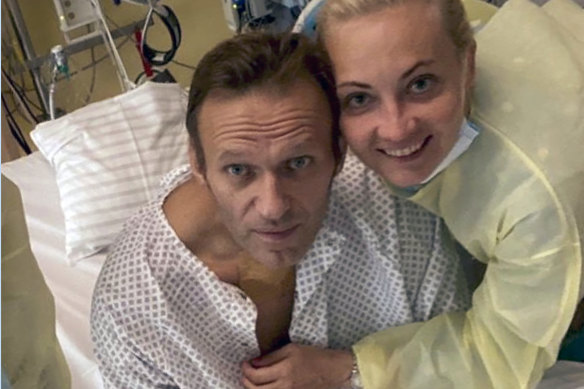 Elaine Pearson, Asia director at Human Rights Watch, said earlier this week: "One year has passed since Australia's parliament passed Magnitsky-style sanctions, yet the government seems reluctant to use this tool to hold human rights abusers accountable."
Then-foreign minister Marise Payne imposed sanctions in March on 39 Russian individuals implicated in Magnitsky's death and the corruption he helped expose, the only time the sanctions regime had previously been used in Australia.
Cut through the noise of federal politics with news, views and expert analysis from Jacqueline Maley. Subscribers can sign up to our weekly Inside Politics newsletter here.