Article content
Despite the holiday season being just around the corner, many Manitoba small business owners are feeling less than jolly as they remain stressed out about the pressures of inflation, staffing shortages, supply chain disruptions and unpredictable consumer spending habits.
Article content
For many small businesses, the holiday shopping season is the most important sales event of the year. Yet, according to the latest Monthly Business Barometer from the Canadian Federation of Independent Business (CFIB) — a tool which tracks small business confidence over the long- and short-term — small business optimism remains critically low, particularly in the retail and hospitality sectors.
Article content
This indicates that while things may have started to look "normal" on the surface, there is still a long road ahead to recovery.
As of now, less than half of Manitoba's small businesses have returned to pre-pandemic sales and the majority are still dealing with significant pandemic-related stress and debt — which for the average small business owner in Manitoba is still sitting at around $100,000.
Article content
This unfortunate reality has left many to wonder if they will ever recover or if they should just close their doors.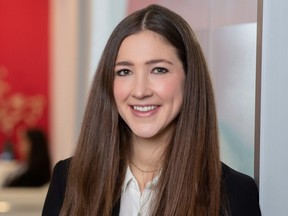 Given the current challenges small businesses are facing, namely sky-rocketing fuel, food and input costs, it's easy to understand why small firms need help to alleviate their financial burden.
Recently, some support from the provincial government has provided a glimmer of hope for those Manitoba small business owners who are still struggling. As we head into the winter months, small business owners are hoping to see governments continue to take action to support small business recovery. Specifically, they would like governments to focus on reducing the overall tax burden, tackling labour shortages, addressing supply chain disruptions, and cutting red tape.
Article content
Provincial measures such as increasing the exemption threshold for the payroll tax, creating a tax competitiveness working group to recommend needed changes to Manitoba's tax measures, and committing to further red tape reduction efforts have all been well-received by small businesses.
In response to a recent CFIB survey, 60% of business owners said that if governments were to reduce the overall tax burden, they would use those savings to pay down their business debt. More than half (54%) would use the savings to increase employee compensation, such as wages and benefits, and 35% would try to hire additional employees — however, given the current tight labour market, there's no guarantee they'd be successful.
Article content
Many small business owners have tried all they can to fill vacant positions, including offering higher wages, yet nothing has proven to be a silver bullet. There remains a persistent lack of applicants.
Business owners have found themselves working more hours to make up for the shortage of staff despite being on the brink of completely burning out.
In addition, small business owners have tried hard to avoid increasing their prices but as the pressures of inflation continue to drive up operating costs, many have been left with no choice.
Since mid-2021, 87% of Manitoba small business owners report having increased their prices more than usual over the past year to make up for rising costs, and 32% of businesses are planning to raise their prices by at least another 6% over the next 12 months. Many are fearful these price increases will further deter customers, and that could mean the final nail in the coffin for some.
Article content
While we hope to see all levels of government continue to focus on policies that will help small businesses cope with these challenges, we all can play a part in helping businesses weather the storm they are currently experiencing.
CFIB encourages everyone to remember to support local this holiday season. We invite you to kick off your holiday shopping with us on Small Business Saturday, a celebration on Nov. 26, to champion shopping local. Your favourite small businesses pour their hearts into what they do every day. This Small Business Saturday®, join us in showing them the love they deserve.
— Brianna Solberg is a senior policy analyst for the Canadian Federation of Independent Business