Reserve Bank of New Zealand (RBNZ) Governor, Adrian Orr, told Thursday's parliamentary Finance & Expenditure Committee (FEC) that the Bank was deliberately engineering a recession.
Orr was asked what he thought about commentary on Wednesday's 0.75% official cash rate (OCR) increase suggesting the RBNZ was deliberately engineering a recession.
He responded "I think that is correct. We are deliberately trying to slow aggregate spending in the economy. The quicker inflation expectations come down the less work we need to do and the less likely it is that we have a prolonged period of low or negative growth".
Orr then elaborated by saying that the RBNZ is "looking at a 1% of GDP slow down over the period of three to four quarters in the second half of next year into 2024".
"So, it's a very shallow and short period of negative GDP growth. And what it would do if successful, if we slow down and inflation comes out, it would mean that per capita consumption is still in real terms at pre-covid 2019 levels".
The RBNZ's latest Monetary Policy Statement (MPS) also states explicitly that "the New Zealand economy – like many economies around the world – is expected to enter recession in 2023".
"The peak to trough decline in the level of GDP is expected to be about 1 percent. In the central projection, this recession is assumed to be spread over several quarters, although there is uncertainty about the timing".
The MPS also downgraded its projections for New Zealand house prices and is now tipping a peak to trough fall of around 20%:
Although the speed and extent of the decline is highly uncertain, house prices are assumed to continue to fall towards more sustainable levels over the coming year. The central projection assumes that house prices will decline by 20% in total from the November 2021 peak.
New Zealand's fixed rate mortgage reset is a major issue facing the economy. According to Westpac, "around 90% of New Zealand mortgages are on fixed rates, and many of those are still locked in at the very low interest rates that were on offer in the early stages of the pandemic". Therefore, "large numbers of households are yet to feel the impact of rate hikes to date, which has allowed them to maintain their spending patterns".
"That picture will change dramatically over the coming months, with more than half of all mortgages coming up for repricing over the next 12 months. In many cases borrowers will face refixing at rates that are 3 percentage points higher than those they are currently on. And as that occurs, we're certain to see a slowing in domestic demand".
The fixed rate structure of New Zealand's mortgage market is why the RBNZ's aggressive rate hikes – which have lifted to OCR to 4.25% – have yet to bite.
The rubber will hit the road in 2023 as huge volumes of mortgages are reset to rates that are double or triple current levels.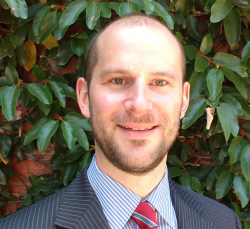 Latest posts by Unconventional Economist
(see all)