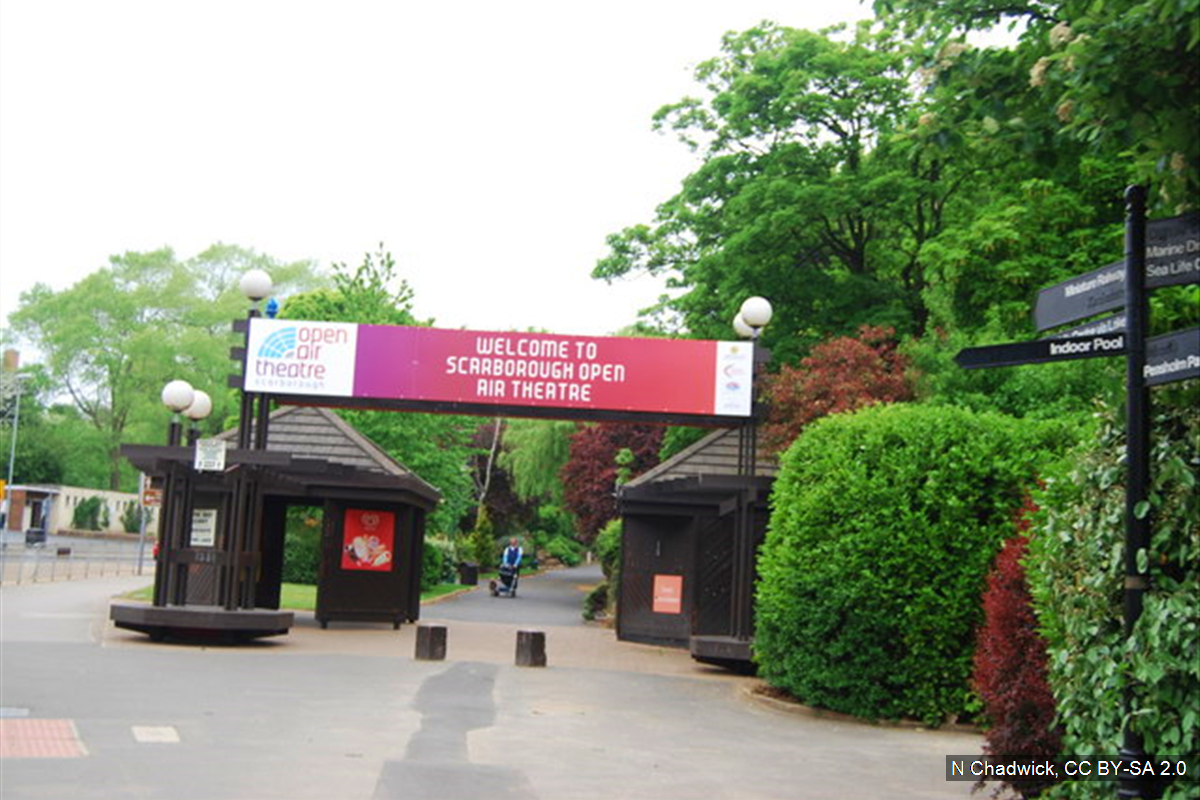 Scarborough Borough Council has said it is "very aware" of upcoming changes to counter-terrorism legislation which could affect how events are organised at the Open Air Theatre.
The planned introduction of new counter-terrorism legislation, dubbed Martyn's Law, will apply to all public venues and local authorities across the UK, requiring them to plan against terrorist attacks.
Members of Scarborough Council have asked the authority for further details about its preparedness for the legislation which has been named in tribute to Martyn Hett, who was killed alongside 21 others in the Manchester Arena terrorist attack in 2017.
Speaking at a full meeting of the authority on Monday, January 16, Cllr John Atkinson said:
"Martyn's Law is a proposed piece of legislation that creates coherent and proportioned approaches to security and applies to any places or spaces that the public has access to.

"There are five basic elements to the legislation: training and advice, assessment of risk, mitigation of identified risks, producing a counter-terrorism plan, and for local authorities specifically to plan for the threat of terrorism."
Cllr Atkinson asked whether Scarborough Borough Council's obligations concerning the upcoming legislation were "in place".
The Government has said that the legislation will enforce a tiered approach depending on the capacity and size of events.
A standard tier will apply to locations with a maximum capacity of over 100 which can "undertake low-cost, simple yet effective activities to improve preparedness".
An enhanced tier will focus on locations with a capacity of 800 people or more which will have to undertake a risk assessment to inform the development and implementation of "a thorough security plan".
Scarborough's Open Air Theatre has a capacity of more than 8,000 people.
Responding to the question, Cllr Jim Grieve, cabinet member for quality of life, said:
"This council has been very much aware of the forthcoming legislation and we have been preparing for it for quite a significant period of time with the wonderful functionality of the Open Air Theatre."
He said that the authority was already in "advanced discussions" with the police, North Yorkshire County Council, and National Counter Terrorism security advisors.
However, he added:
"For reasons that I'm sure you will understand, I am unfortunately unable to divulge any specific details in a public meeting… but public safety is our number one priority when considering the delivery of events."
Responding to the Government's announcement of details for the new legislation, Cllr Nesil Caliskan, chair of the Local Government Association's safer and stronger communities board, said:
"Councils working with their partners already carry out considerable work to protect and keep communities safe.

"The Government must now ensure that funding is made available to respond to the significant resource and capacity requirements needed to successfully implement Martyn's Law."