New York City Mayor Eric Adams, D., demanded more action from the Biden White House and a "short term" solution to the border crisis and the "over-proliferation" of migrants in cities across the country. 
"Morning Joe" co-host Joe Scarborough asked Adams about the seriousness of the crisis at the southern border following his trip to El Paso, Texas.  
Adams said it was unfair for cities to "carry the weight of a national problem" and added that New York City had to open four more emergency hotels. Scarborough also asked what he told White House officials about "bringing more order to the border."
"In coordination, I was told we have an individual that is coordinating the operation, and as I shared with White House officials, why don't I know who that is? It's about having a real decompression strategy, looking at who is coming in and ensuring that it's really a burden by the entire country, not just a few cities and just a pathway that continues to lead to New York. We have to have a real comprehensive immigration policy. I think the Republicans blocked it for many years. We have to come to the table to do so but that's a long term plan. What is the short term plan? If my house is burning, I don't want to hear about fire prevention, I want to put out the fire, and the fire right now is the over-proliferation of migrants and asylum seekers in several cities in the country," Adams said.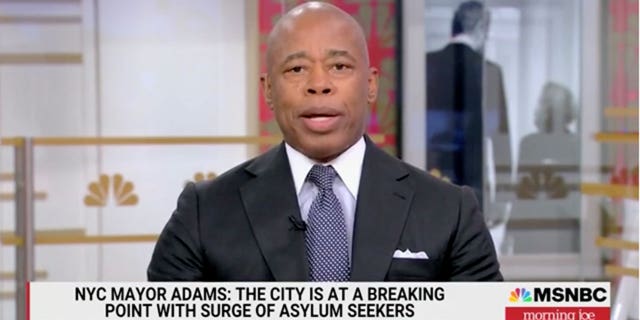 TEXAS REPUBLICANS DEMAND BIDEN REIMBURSE STATE FOR BORDER EFFORTS, SEEK MEETING ON ENDING CRISIS
During a question and answer session at City Hall on Jan. 18, Adams called for the appointment of a "national czar" to address the border crisis. 
President Biden tapped Vice President Kamala Harris to lead White House efforts and address the root causes of the crisis in March 2021. 
"I think it should be done through FEMA. We should treat this the same way we treat any major disaster or major crisis. That should be coordinating with the Border Patrol, coordinating with our cities, our states, to make sure that we as a country absorb this national issue. And that's what I learned when I was on the ground there. The lack of coordination is really causing this to be hit by certain cities," Adams said.
Adams has repeatedly said that there was "no more room" for asylum seekers in New York City.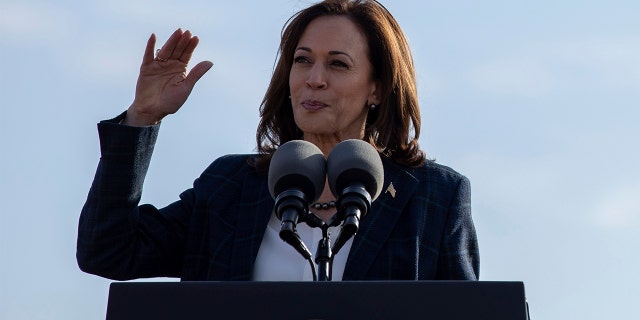 BIDEN ADMIN FACING THIRD YEAR OF CRISIS AT THE SOUTHERN BORDER WITH UNCERTAIN IMMIGRATION POLICIES IN 2023
Biden visited the border for the first time since taking office on Jan. 8.
Adams requested $1 billion in emergency funding from the Biden administration in December as they were struggling to house more than 30,000 migrants in the city.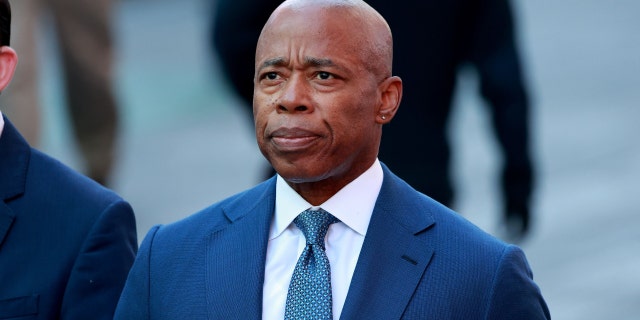 CLICK HERE TO GET THE FOX NEWS APP
Adams said earlier in January that the migrant crisis was a "real embarrassment" on a "national level."
"It's a real embarrassment, I believe, on a national level, and we must have an appropriate response. We have had conversations around the issues on migrants for decades. This is a national issue. It must have a national response," he said on Jan. 3 during an appearance on WABC's "Sid & Friends in the Morning."