Florida has joined 19 other Republican-led states suing the Biden administration over a program that would allow tens of thousands of migrants into the U.S. per month as the Sunshine State battles a surge of illegal immigrants arriving by boat.
Florida Attorney General Ashley Moody joined "America's Newsroom" Wednesday with a warning on how the "unlawful" program would burden both taxpayers and law enforcement in the state.
"We will spend over $100 million incarcerating those here illegally that are committing crimes against Floridians – that's just in Florida," she said. "Not to mention our educational and health care system costs. So we've had to show that in court already. I feel confident about that argument. States like Texas and Florida are trying to keep our heads above water." 
OVER QUARTER OF A MILLION MIGRANT ENCOUNTERS IN DECEMBER ALONE 
The lawsuit, filed by Texas and America First Legal in the Southern District of Texas, seeks to block the White House's recently-expanded humanitarian parole program, which allows up to 30,000 migrants from Haiti, Nicaragua, Cuba and Venezuela into the U.S. each month.
Moody warned that aside from the tax burden, state law enforcement is already in an uphill battle against the growing fentanyl crisis from the border.
"It's our law enforcement who are desperately trying to keep pace with a rush of fentanyl. Just this fiscal year in 2023, we've already seized enough fentanyl at the border to kill the entire U.S. population three times over," she said.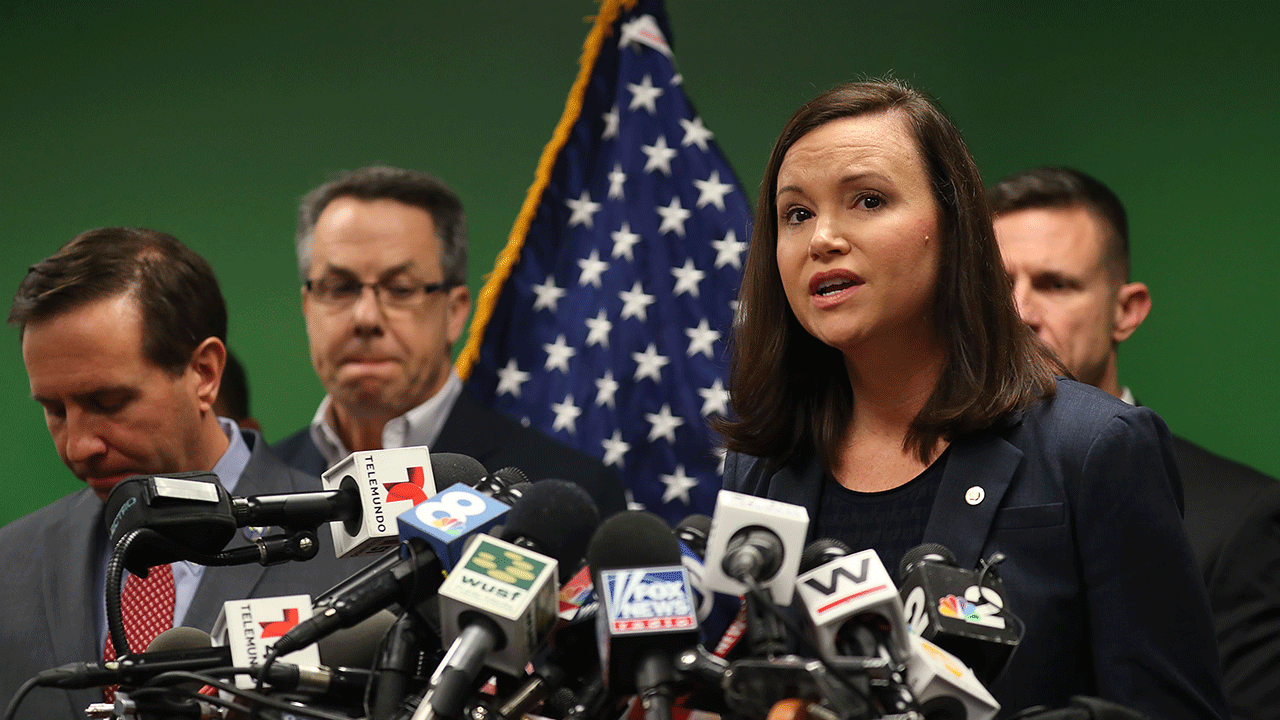 Hundreds of migrants from Haiti and Cuba have landed on Florida's shores in recent weeks, prompting local sheriffs to criticize the federal response to the "mass migration crisis." On Monday, the U.S. Coast Guard intercepted a boat of almost 400 Haitian migrants likely headed for the Florida Keys.
"[The Coast Guard's] just been overwhelmed," Monroe County Sheriff Rick Ramsay told "Fox & Friends First" Wednesday. "They don't have the resources to track all these vessels that are coming in."
"If this were to make landfall, we would have had 400 Haitians potentially just running through our community, through people's houses, in yards and neighborhoods. It would have been pretty challenging for law enforcement services to have to deal with all the calls, the impacts that are occurring… It's a crisis for a small community."
CLICK HERE TO GET THE FOX NEWS APP
The Biden administration's new parole program came after more than 250,000 migrants were encountered at the southern border in December, a new record. The administration has said it believes their new immigration strategy will "substantially" reduce border crossings.
Moody called the argument "laughable," vowing states will continue to fight back against a Biden agenda that will "increase an already chaotic, unsafe situation at our border."
Fox News' Adam Shaw and Louis Casiano contributed to this report.