WINTER GARDEN, Fla. — On a busy day at Beneficial Breads in downtown Winter Garden, baker and business owner Colin Reichardt can scarcely be seen for all his bustling about.
It almost seems as if he's in all places at once — he greets customers, works the register, checks the oven, tests the bread, and even manages the HVAC technician. 
Reichardt says the multitude of roles he has to fill is a good illustration of how serious the staffing shortage is. However, he and his neighbor merchants have found ways to work strategically together and overcome the adversity to make it work for them in the downtown district of Winter Garden.
"People have been more than outstanding when it comes to the support of the community," Reichardt said. "However, staffing is a challenge. There's no other way of saying it. It's a big challenge."
His business has only had a storefront in town for about three months, but he's already well-known for delivering a personal experience that Reichardt says people are hungry for.
The native German says he has a great passion for baking bread, and he decided to open shop when he noticed a real lack of artisan specialty breads in stores.
Since then, Reichardt said word has gotten out across the local German-speaking community, and the shop is often abuzz with praise for the products, in several languages at any given moment.
"They really appreciate bread very much, because in Germany, bread is a very essential thing to consume," he said.
Quality is driving his success, Reichardt says, as people are willing to pay a premium for the goods and experience even amid gripping inflation. The price for a loaf at Beneficial Breads starts at $6.
"There's never been any complaints in that regard," he said. "Rather, we couldn't bake enough."
Reichardt says patrons want specialized bread goods — and they want to get to know their baker, too.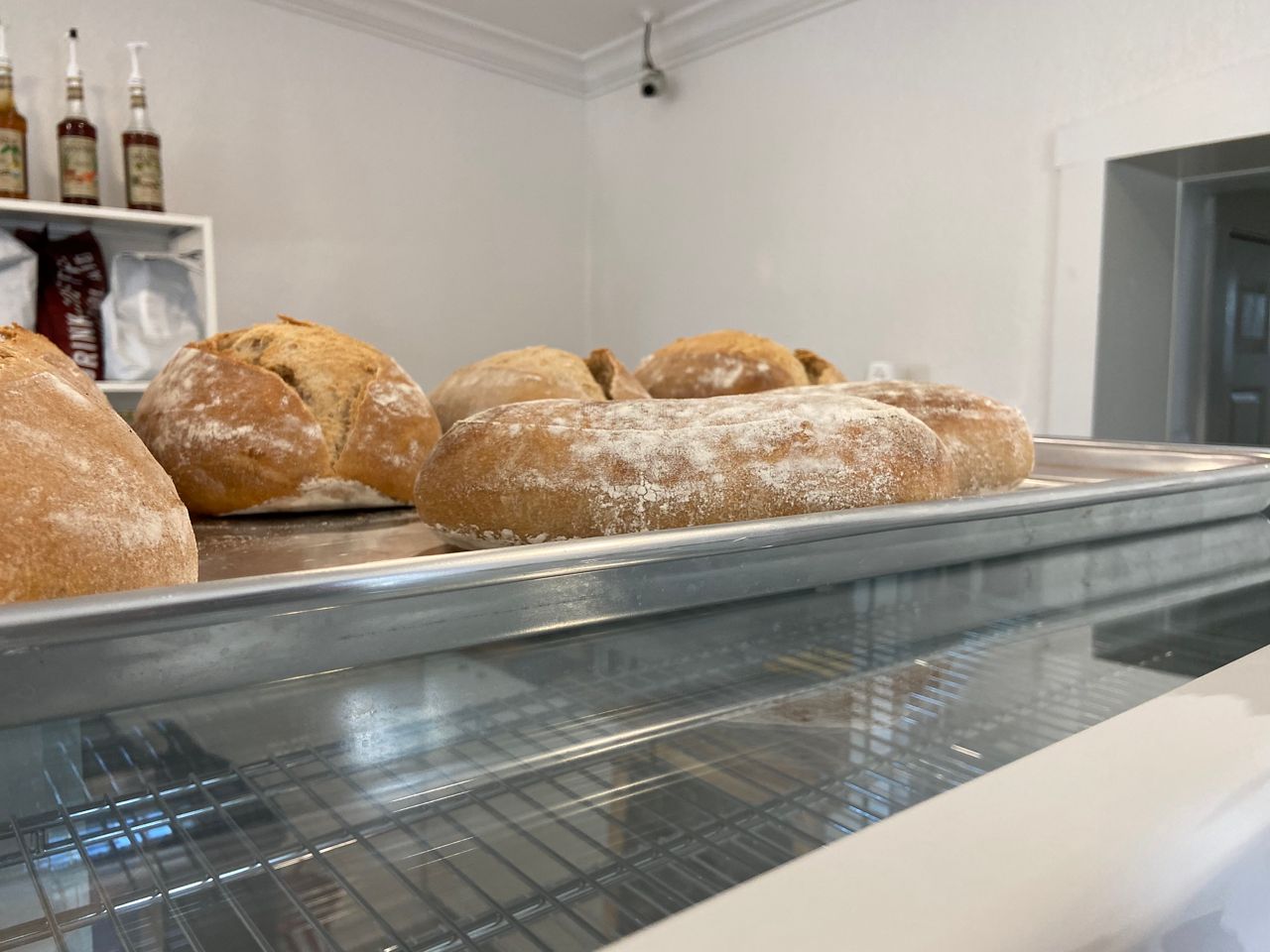 It's that kind of demand that has enabled downtown merchants like Reichardt to strategize opening for shorter periods of time to utilize what staff they have. Working together, businesses hold special events across the district to allow people to enjoy the area.
"One of the most impressive things about our merchants and businesses downtown has been their resilience and ability to pivot and come up with new ideas," Winter Garden economic development and downtown manager Betsy Sorg said.
That said, Reichardt says he is still hiring.
Gov. Ron DeSantis' office announced a record-low unemployment rate for December, at 2.5%. Job posting data shows that jobs are still being added, with some 442,000 openings posted online as of December.